COMMFOX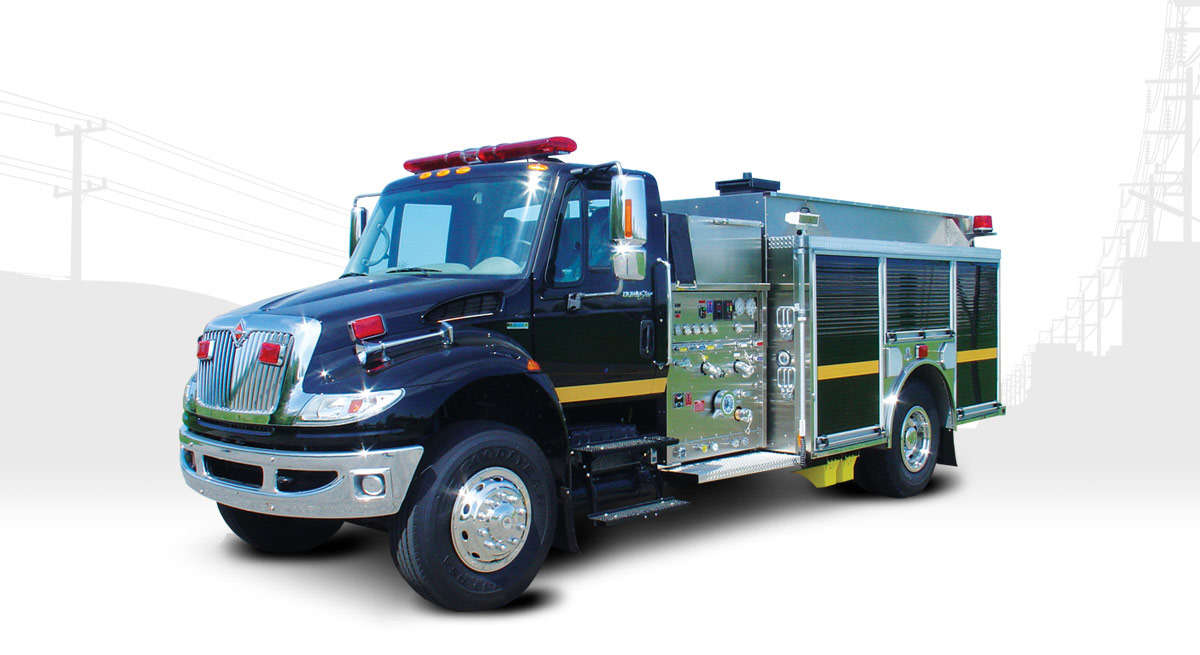 TODAY'S BEST VALUE IN COMMERCIAL PUMPER PERFORMANCE AND ECONOMY
Built on a proven commercial chassis, with a powerful 330-hp engine, the HME CommFox incorporates all the features and technology that have made the HME SilverFox® America's favorite custom pumper.


Our HME corrosion-resistant stainless steel body features aircraft quality construction with an array of trays, shelving, and optional tool boards to provide ample storage for gear and equipment. In addition, HME Hydra Technology™ delivers dependable and reliable fire suppression performance and functionality.


Desirable details like roll-up doors, Alcoa® wheels, smart crosslay, hosebed, and discharge layouts, LED lighting, Federal PA-300 siren package, as well as a complement of ladders make the affordable HME CommFox one of the best values available today.
Download Brochure
HME RSVP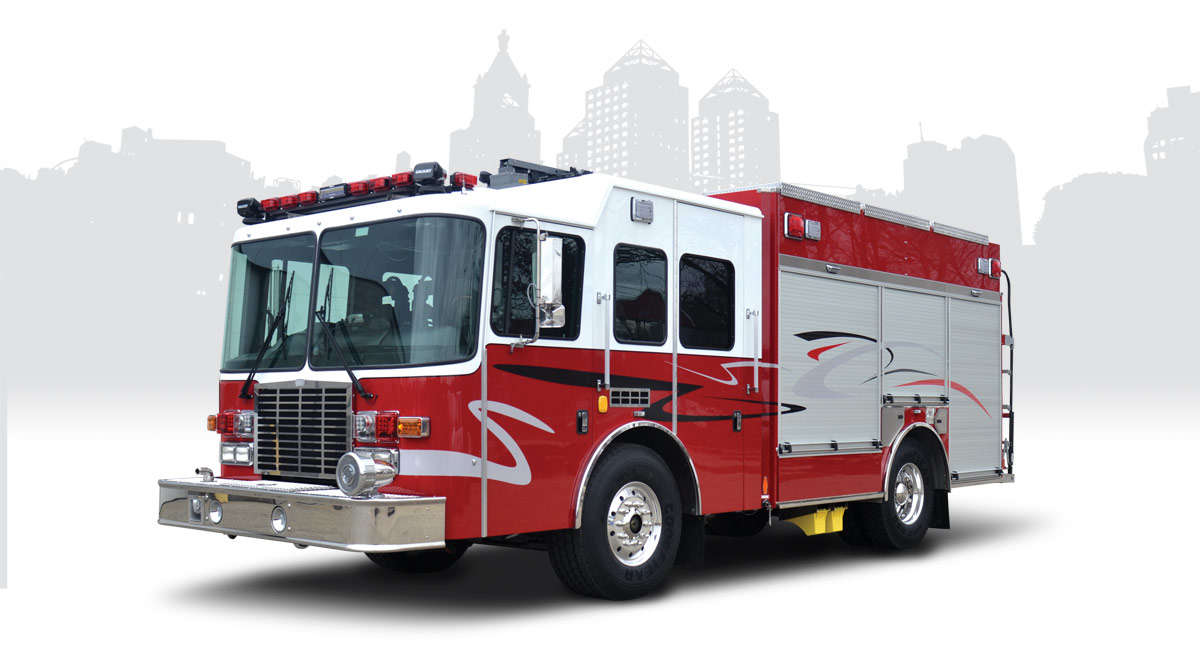 REVOLUTIONIZING CUSTOM PUMPER DESIGN, CONSTRUCTION, FUNCTIONALITY, AND PERFORMANCE
The HME RSVP represents the next generation of smart fire apparatus with advanced technology and evolutionary engineering. By replacing the pump-under-cab concept with a new touch-screen valve controlled, forward pump system and a galvanized frame, poly water tank, powered hosebeds, and expanded cab design, this fire apparatus sets the new benchmark for pumper functionality and performance.


The HME RSVP cab features a new roof line to accommodate a ceiling evaporator. The reconfiguration of the cab provides more interior space for a crew of up to eight firefighters. The stainless steel body offers optimized storage systems for gear and equipment. The enclosed pump design, innovative operating platform, along with HME Hydra Technology™ and a 1500-GPM rating, offer efficient and effective fire suppression power and control.


Powered aluminum hosebed covers, a durable poly water tank, and a galvanized frame add improved functionality, durability and value. An integrated stability control system improves handling and prevents possible rollovers.


Download Brochure
SILVERFOX™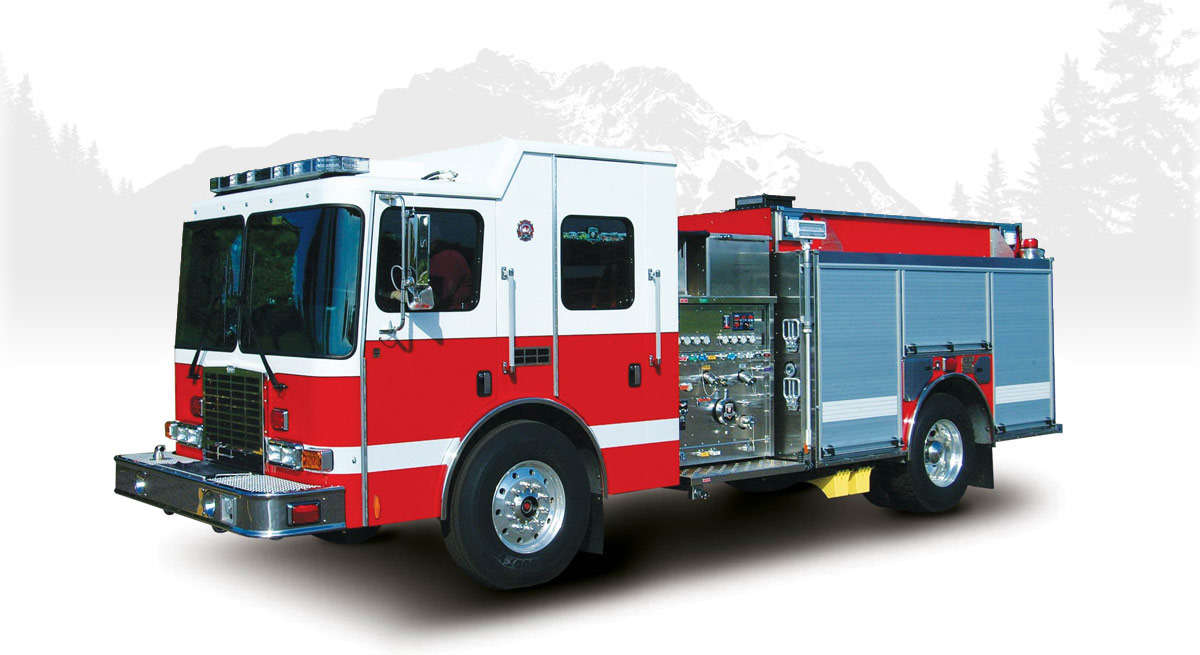 OPTIMIZING CUSTOM PUMPER PERFORMANCE, FUNCTIONALITY, DURABILITY, AND VALUE
The HME SilverFox® has earned its reputation as America's favorite custom pumper by delivering an uncompromised combination of performance and outstanding quality – at a very affordable price. The HME SilverFox® delivers extreme performance and functionality from the ground up with its custom, HME SFO® chassis, HME Hydra Technology™, HME Stainless Steel body, and HME storage solutions. Discover America's best value in custom pumper engineering and design today with the HME SilverFox®.

The HME SilverFox® features a tight turning HME SFO® chassis with an industry leading 52˚ cramp turn angle to access a wide range of suburban, urban and rural fire fighting environments. The cab's 12-inch raised roof offers efficient access and egress. The high rescue-style corrosion resistant HME stainless steel body, roll-up doors, and Alcoa® aluminum wheels provide easy maintenance and long life while compartment storage can be customized with additional tool boards, shelving and tray to meet any need.


HME Hydra Technology™ delivers 1,250 GPM rated performance with a 1,000-gallon tank. Pump controls can be configured on the side, or in a top-mount position. Additional deck guns, discharges and foam systems are also available.
Download Brochure
SILVERFOX® URBAN EDITION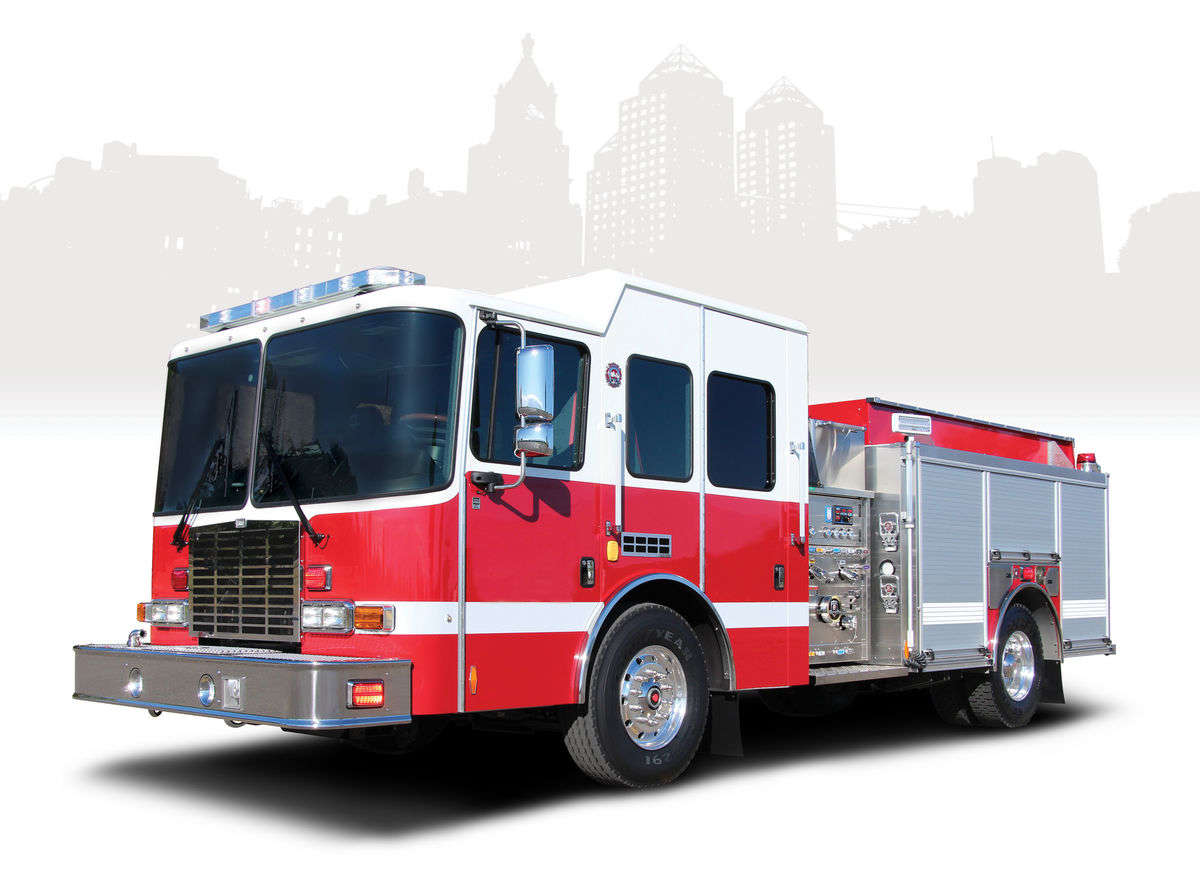 BUILT TOUGH TO ENDURE THE RIGORS OF NON-STOP CITY OPERATIONS
HME has taken the proven performance, value and versatility of the HME SilverFox® and engineered a dedicated urban fire and rescue apparatus that was made command urban fire and rescue operations. With the addition of a larger 100-inch wide cab, with secure medical cabinet options, a more powerful 400-hp engine, the same tight-turning radius and agility of the original HME SilverFox®, with the addition of a 12-inch lower hosebed for faster response and deployment, the HME SilverFox® delivers the streetwise capability that urban fire departments have been demanding.


Urban environments provide a testing ground for fire apparatus durability. Built on a tough and proven HME 1871W® Custom Chassis, the HME SilverFox® Urban Edition was made for unrelenting and unforgiving city operations. Along with its corrosion resistant stainless steel body, featuring the aircraft quality, modular construction, the HME SilverFox® Urban Edition offers years of easy maintenance, as well as economical and fast repairs.
Download Brochure