MINI-EVO™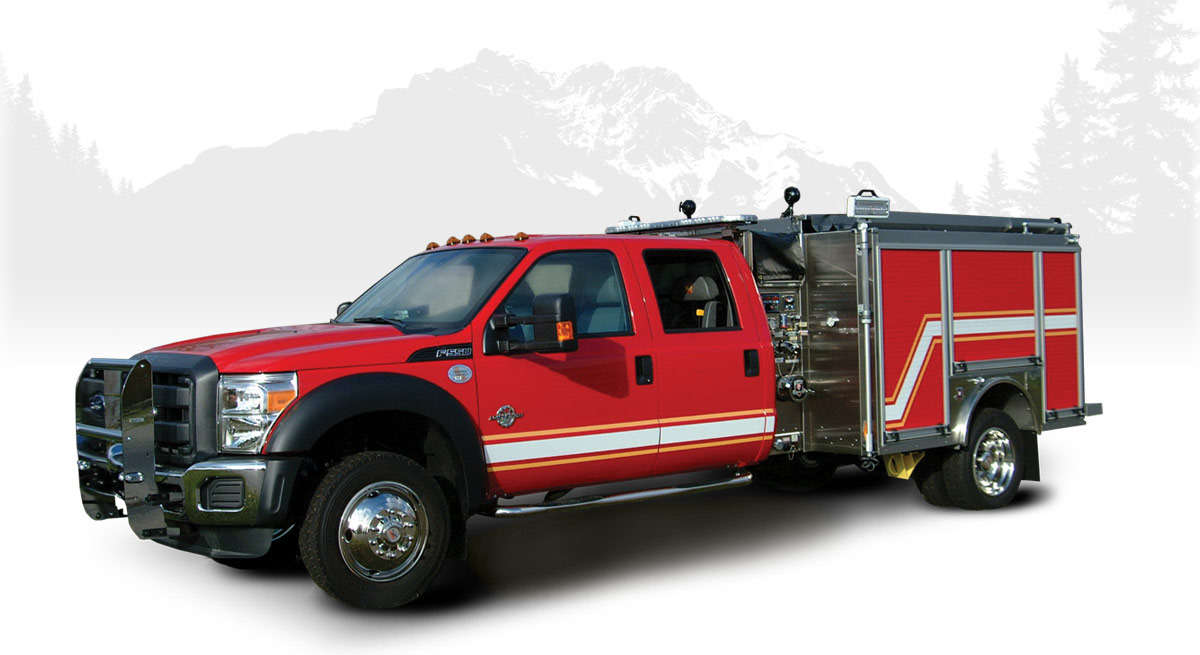 BIG PERFORMANCE IN ONE SMALL BUT SMART FIRE TRUCK
The HME MiniEvo™ represents an evolutionary step forward in mini-pumper engineering and design by offering full-size pumper performance and functionality while keeping mini-pumper agility, economy, and value intact.


With HME Hydra Technology™ and a 1,500 GPM pump rating, the HME MiniEvo™ offers fire suppression capabilities ordinary Type-6 mini-pumpers just can't match. Its expanded HME stainless steel body also offers a whopping 139-cubic feet of compartment storage and 40-cubic feet of hosebed storage. This vehicle is available in either a two-door or four-door crew cab, with optional SCBA seating, to further expand its fire and rescue capability.

If you're looking for unexpected capacity and big performance in one small, economical fire apparatus, it's time to take a closer look at the HME MiniEvo™.
Download Brochure
TYPE 6-MUV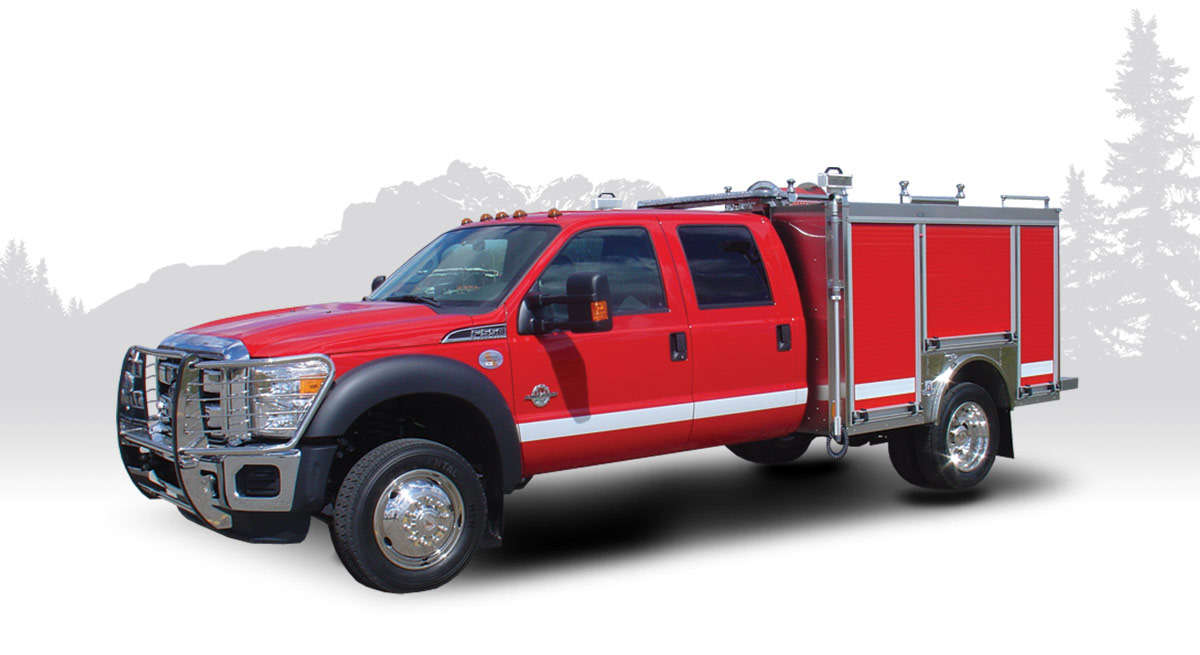 ONE SMART, TOUGH, MULTI-USE VEHICLE MADE TO IMPROVE PERFORMANCE AND VALUE
Ordinary Type-6 mini-pumpers are limited in their overall capability, including the ability to adapt to varying environments and cope with a wide range of rescue and fire applications. With the HME Type-6 MUV (Multi-Use-Vehicle), we've changed the narrow scope and performance capability of the traditional Type-6. Our MUV expands functionality and value in a small fire and rescue vehicle that's capable of handling everything from rural, brush truck, or wildfire attack operations to urban or vehicle rescue incidents—it does it all.


With a tough, commercial 4x4 chassis in a four-door configuration to carry additional crew, the HME Type-6 MUV provides greater capability for a wider range of fire and rescue operations. It features an HME Stainless Steel body with 118-cubic feet of compartment storage space, a 300-gallon water tank and foam system, and a payload capacity of 7,250 lbs. for water equipment and crew. The HME Type-6 MUV gives Fire Departments the perfect balance of economy and performance without limiting capability or functionality.
Download Brochure
TYPE-6 WILDLAND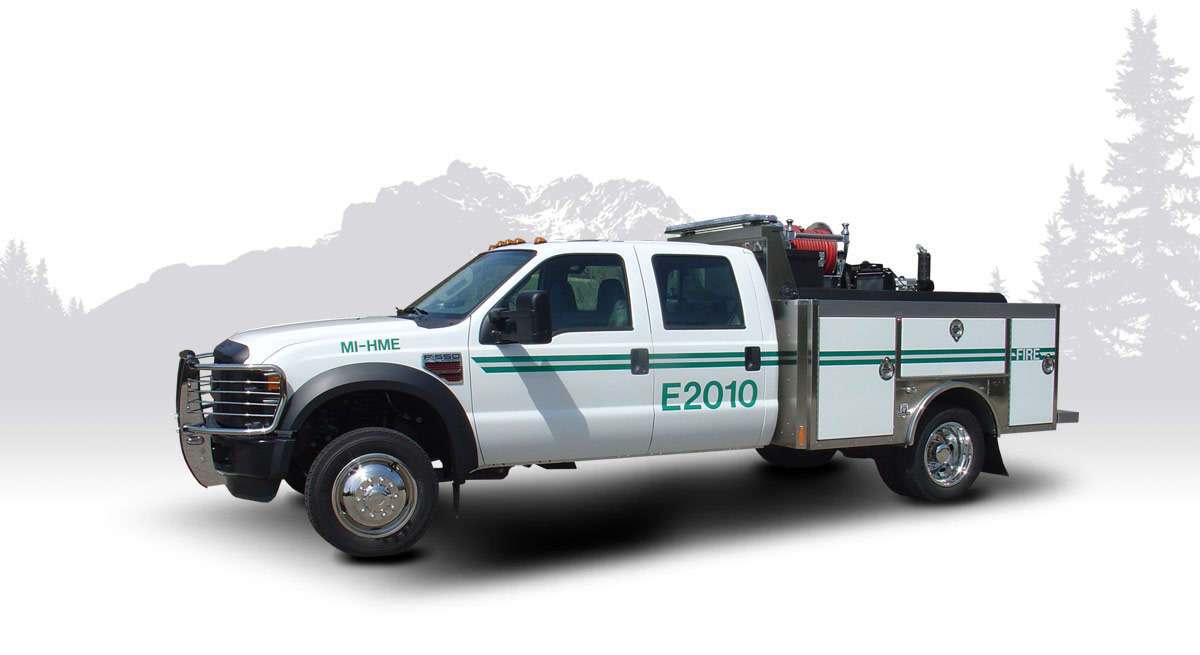 ADVANCED ENGINEERING AND DESIGN ADDS VERSATILITY, DURABILITY, AND VALUE
On-road or off-road, the HME Type-6 Wildland expands the functionality and value of today's Type-6 initial attack truck. Designed to meet tough Federal Agency firefighting standards, this vehicle is loaded with quality features that include everything from a durable stainless steel body to optimized storage solutions to a tough 4x4 chassis.


HME used our advanced computer design technology to build the toughest and most durable wildland truck available today. Our engineers applied 3-D modeling technology to create a flex-system that protects the durable stainless steel body from the rigors and stress of rough and uneven wildland terrain. A tough and corrosion resistant stainless body provides storage solutions for instant access to all the gear and equipment required for wildland attack operations. To top it off, a Type-6 pump with a 300-gallon tank capacity, hose reel, and foam system provide maximum fire suppression support for a wide range of initial attack applications.
Download Brochure