CAT™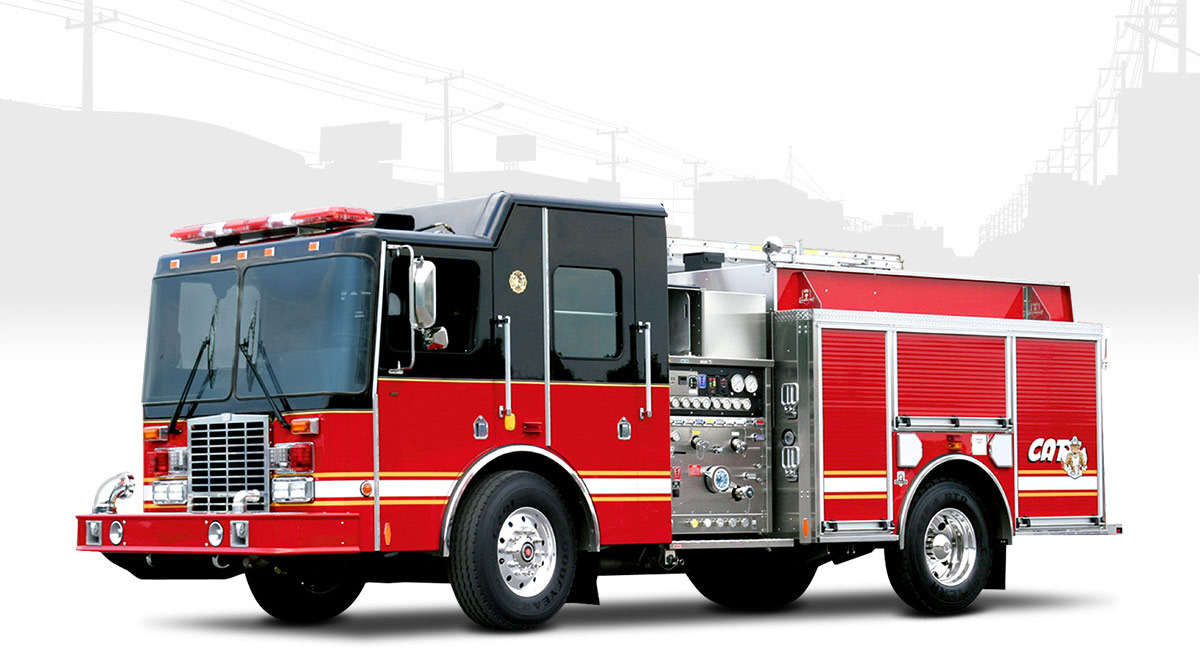 THE CITY ATTACK TRUCK DESIGNED WITH THE RIGHT MIX OF PERFORMANCE, DURABILITY, AND VALUE
The HME CAT™ (City Attack Truck) has been designed specifically to meet the rigorous demands of high volume urban fire and rescue operations. Low and easy-to-access hosebeds and equipment / gear storage, along with unique HME storage compartments, give this City Attack Truck some sharp claws when fast response and efficiency are a must. Durable, agile, tight-turning HME custom or commercial chassis options, along with a corrosion resistant, stainless steel body, give this CAT™ more than nine lives when it comes dependable service and value.

Packed with fire and rescue options including powerful and dependable HME Hydra Technology™, the HME CAT™ is quick and ready to pounce, call-after-call, with the fire suppression power and equipment you need. The life of a dedicated City Attack Truck is not an easy one. That's why the HME CAT™ was created—to deliver non-stop performance, around the clock, for departments with high call activity levels.
Download Brochure
EXTREMERAT™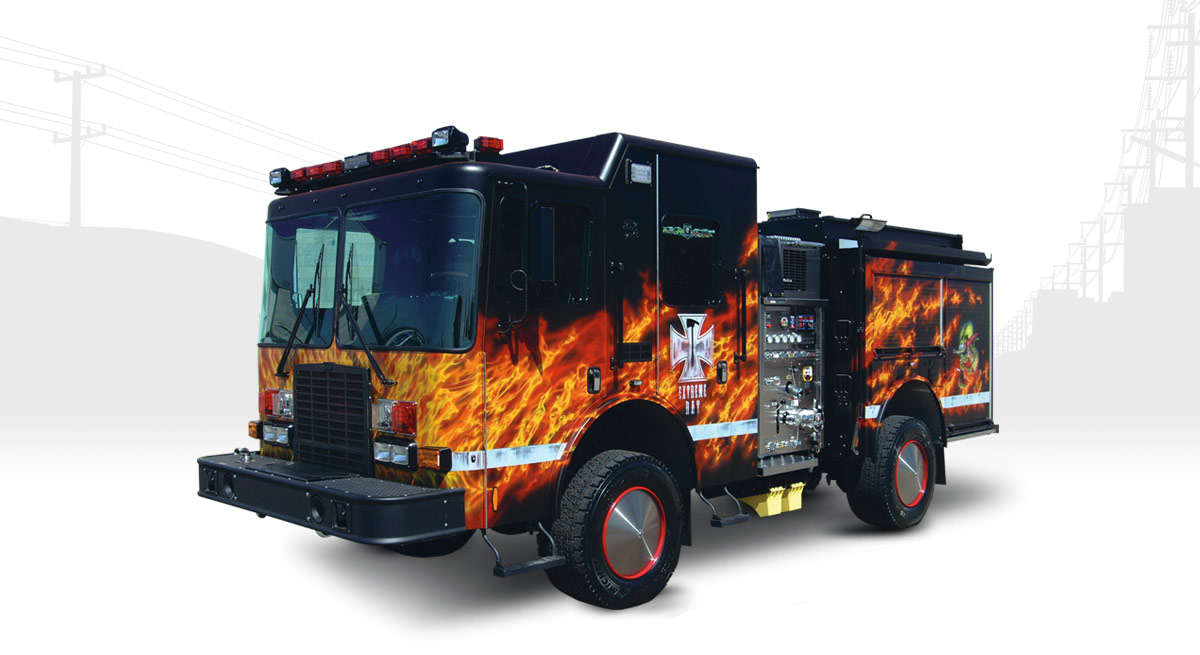 WHEN EXTREME CONDITIONS CALL FOR EXTREME MEASURES THE HME EXTREMERAT™ IS READY TO ANSWER THE CALL
The HME ExtremeRat™ has changed the game in rapid attack truck capability and performance. With its custom 4x4 SFO® chassis and wide, floating Super Single tires, there's practically nowhere on earth this fully-functional rapid attack pumper can't go. This truck can access environments with confidence, and cover terrain like no other truck in its class today. The wide profile, Super Single tires provide excellent float and traction over soft ground and sand, making the HME ExtremeRat™ the go-to rapid attack truck for waterfront fire and rescue operations.

HME Hydra Technology™ provides dependable and powerful fire suppression, and thoughtful, well design storage solutions offer ample room for rescue and emergency gear and equipment. HME has also evolved the look and toughness of the RAT™ body with extreme graphic design elements—right down to its distinctive hubcaps.
Download Brochure
RAT™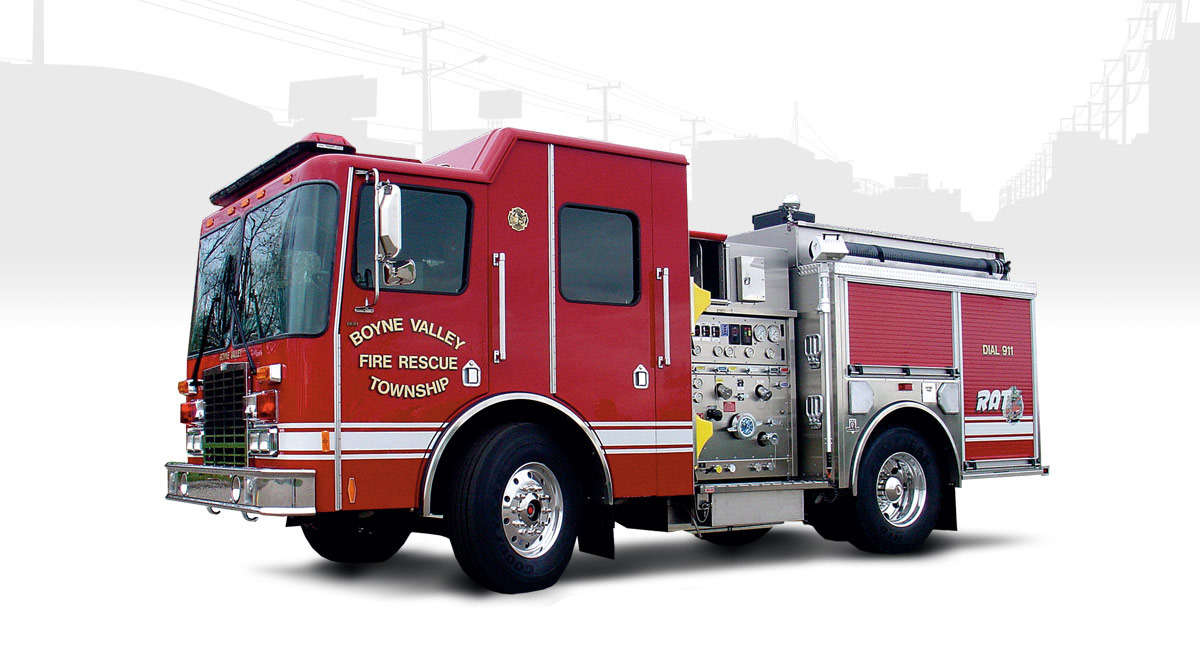 A COMPACT RAPID ATTACK TRUCK ENGINEERED WITH BIG PERFORMANCE, CAPACITY, AND VALUE
The HME RAT™ is designed smart and built tough to provide the best in rapid attack truck performance and value. From lightning fast response over city streets, to scurrying though tight alleyways or over twisting two-tracks, the HME RAT™ offers the perfect balance of power, agility, and firefighting functionality to fill a critical role in a wide range of initial response strategies and tactics. This trucks's SFO® chassis and compact overall length delivers an industry leading 52˚ turn radius to access tight spots.


HME Hydra Technology™ delivers a dependable and efficient 1250-GPM rating, along with a 500-gallon water tank. Ample hosebed and storage compartments have been designed to provide capacity for practically any initial response demand or need. The durable stainless steel body, with roll-up doors and slam doors in the rear, plus a four-door custom cab with positions for six, offers more capability, more value, and more performance for virtually any rapid attack application.
Download Brochure
RODENT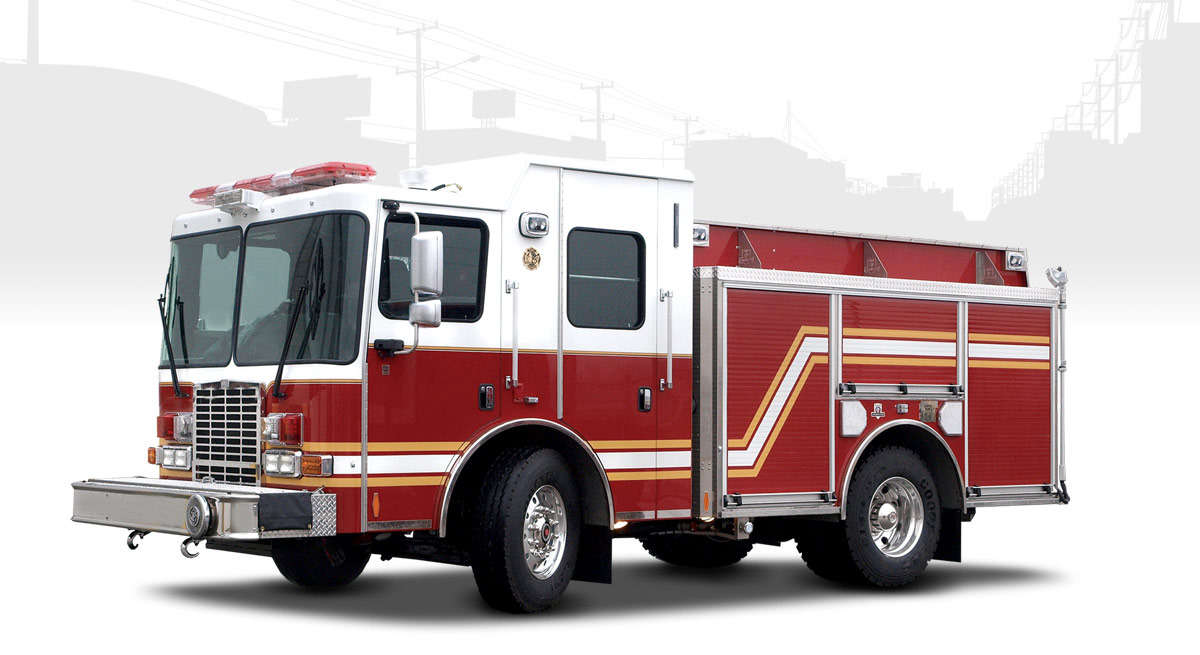 DESIGNED SMART AND TOUGH FOR FAST AND ECONOMICAL RAPID ATTACK FIRE AND RESCUE RESPONSE
HME strengthens its pack of outstanding rapid attack trucks with the addition of the HME RODENT. Built tough and smart, this durable custom rapid attack truck thrives in high volume call environments. A compact version of the renowned HME RAT™, the RODENT provides optimal maneuverability and quickness, along with a big advantage in operational efficiency and economy over full-size fire apparatus and traditional rapid attack trucks. With its shortened SFO® chassis and compact overall length, this truck scampers anywhere you want it with an industry-leading 52˚ turn radius.

A powerful rapid attack engine and durable drive train offer economical performance and long life for high volume call duty. HME Hydra Technology™ delivers a dependable and powerful 1250-GPM rating along with a 450-gallon water tank. Hosebed and storage compartments have been designed to provide optimal capacity for practically any fire and rescue operation. The durable stainless steel body and four-door custom cab maximizes crew and equipment storage to deliver even more value and around the clock performance
Download Brochure